Achievements / Client satisfaction
MOTOR CARS
1962 Bristol 407/410 Viotti Convertible Exhibited at the 1962 Turin Motor Show, ex. Peter Sellers SOLD 2006: £38,000 (A Provincial Record)
1959 Armstrong Siddeley Star Sapphire SOLD 2006: £9,900
1953 Alvis TA21 Tickford Drophead Coupe SOLD 2006: £19,800
1973 Ferrari 365 GT4 2+2 SOLD 2007: £11,550
1949 Triumph Roadster 2000 SOLD 2007: £16,500
1910 Austin 18/23 HP Endcliffe Tourer SOLD 2007: £33,000
1970 Rolls-Royce Silver Shadow SOLD 2007: £10,450
1953 MG TD II Midget SOLD 2007 £15,950
1934 Lanchester 15/18 Drophead Coupe SOLD 2007: £18,000
1973 Citroen SM EFI SOLD 2007: £9,086
1939 Sunbeam Talbot Four Litre 6 Light Saloon SOLD 2007: £11,550
1936 Vauxhall GY Wingham Cabriolet SOLD 2008: £23,100 (A World Record)
1967 Ford Mustang 289 V8 Convertible SOLD 2008: £16,500
1972 Alfa Romeo Giulia Super Saloon 1600 SOLD 2008: £7,260 (A World Record)
1937 Aston Martin 15/98 Sports SOLD 2008: £55,000
1930 Humber 16/50 h.p. Tourer SOLD 2008: £15,950
1956 Jaguar XK140 3.4 Fixedhead Coupe SOLD 2008: £39,000
1940 Buick Series 40 Special Business Coupe SOLD 2009: £10,120
1923 Maxwell 23hp Tourer SOLD 2009: £14,850
1961 Mercedes 190SL SOLD 2009: £30,800
1953 Riley RMF Sports Saloon SOLD 2009: £8,470
2002 Strathcarron SC-5A SOLD 2009: £11,440
1950 Jaguar XK120 Roadster SOLD 2009: £82,500 (A Provincial Record)
1938 MG VA Tickford Drophead Coupe SOLD 2009: £27,500 (A World Record)
1953 Austin A40 Somerset SOLD 2010: £5,720 (A World Record)
1965 Austin-Healey 3000 Mk III SOLD 2010: £27,500
1963 Porsche 356 B Coupe: SOLD 2010: £19,250
1931 Riley Nine Monaco Saloon SOLD 2010: £11,000
1930 Lagonda Two Litre High Chassis Weymann Saloon Restoration Project SOLD 2010: £15,400
1931 Lagonda Two Litre Low Chassis Tourer Restoration Project SOLD 2010: £13,200
1930 Lagonda Two Litre Low Chassis Tourer Speed Model Restoration Project SOLD 2010: £13,200
1993 Bentley Brooklands SOLD 2010: £16,500
1947 Jaguar Mk IV 1.5 Litre Sports Saloon SOLD 2010: £14,850
1959 Jaguar Mk IX Auto SOLD 2010: £25,300 (A World Record)
1989 TVR Tasmin 400SE SOLD 2010: £8,140 (A World Record)
1958 Wolseley 1500 Series 1 SOLD 2010: £4,180 (A World Record)
1936 MG PB Midget SOLD 2010: £23,650
1951 MG TD Midget SOLD 2010 £19,910
1959 Jaguar XK150 SE Fixed Head Coupe SOLD 2011: £48,950
1959 MG A Fixed Head Coupe 1800cc SOLD 2011: £15,125 (A World Record)
1933 MG J2 Midget SOLD 2011 £27,610
1960 Mercedes-Benz 190SL SOLD 2011: £55,000
1956 Jaguar XK140 Roadster SOLD 2011: £56,100
1964 Bentley S3 Sports Saloon SOLD 2011: £23,650
1963 Ford Cortina Lotus Mk I SOLD 2012: £46,750 (A world record result for a non-competition, road going to standard specification)
1953 Bentley R-Type Sports Saloon for restoration SOLD 2012: £13,090
1989 AC Cobra Mk IV SOLD 2012: £67,100
2000 AC Ace Prototype Ace of Spades SOLD 2012: £15,000
1931 Morris Minor Two Seat Tourer SOLD 2013: £8,400
1939 Austin Eight Tourer SOLD 2013: £7,920
1936 Alvis 3 1/2 Litre SA Sports Special 'Boadicea' SOLD 2013: £46,250
1954 Standard Eight De Luxe Saloon SOLD 2013: £3,410
1990 Lotus Esprit Turbo SE SOLD 2013: £9,350
1949 MG TC Midget SOLD 2013: £20,130
1963 Alvis TD21 Series II Drophead Coupe SOLD 2013: £53,350
1964 Austin Mini Countryman for restoration SOLD 2013: £8,525
1976 Cadillac Eldorado Convertible Bicentennial Edition SOLD 2013: £10,450
1917 Ford Model T 2.9 Speedster SOLD 2013: £13,475
1956 Jaguar XK140 3.4 FHC SOLD 2013: £63,800
1952 Riley RME Saloon SOLD 2013: £22,220 (A World Record)
1929 Austin 7 Taylor Semi-Sports SOLD 2013: £18, 975
1926 Morgan Aero 2 Seater Sports SOLD 2013: £30,800
1934 Lanchester L10 Doctor's Drophead Coupe by Martin Walter SOLD 2014: £13,475
1987 Volkswagen Golf Karmann Ghia 1.6 Cabriolet Auto SOLD 2014: £5,610
1927 Austin 7 Chummy SOLD 2014: £17,820
1963 Ex-Works Reliant Sabre 6 GT Rally Car for Restoration SOLD 2014: £26,950
1922 Lagonda 11.9hp 2 Seat DHC with Dickey for Restoration SOLD 2014: £12,320
1951 Riley RMB 2.5 Litre Harrian Sports for Restoration SOLD 2014: £17,050
1934 Lanchester 18 DHC by Martin Walter SOLD 2014: £20,625
1928 Riley Wentworth 11.9hp FHC with Dickey SOLD 2014: £15,620
1981 DeLorean DMC-12 SOLD 2014: £25,300
1956 Lancia Aurelia B20GT Series 6 2.5 V6 Coupe by Pininfarina SOLD 2014: £61,600
1995 Bentley Continental R SOLD 2014: £30,250
1934 Talbot AX 65 Six Light Saloon by Darracq SOLD 2014: £19,250
1931 Morris Minor Two Seat Sports Tourer SOLD 2014: £10,450
1949 Alvis TA14 DHC by Carbodies SOLD 2015: £22,000
1936 Austin 7 Nippy Sports SOLD 2015: £11,500
1959 Daimler 'A' Spec SP250 Dart SOLD 2015: £36,300
1972 Mercedes-Benz 220 Auto Saloon SOLD 2015: £14,080 (A UK Record)
1962 MG A 1600 Mk II Roadster SOLD 2015: £27,500
1963 Bentley S3 LWB Saloon SOLD 2015: £24,200
1982 Land Rover Series III 88 Inch Safari SOLD 2015: £8,470
1954 MG TF 1500 LHD SOLD 2015: £22,000
1938 Morris 8 Series II Tourer SOLD 2015: £12,100
1929 Rolls-Royce 20hp Two Door Weymann Close Coupled Saloon by Freestone and Webb SOLD 2015: £37,400
1949 Humber Super Snipe Mk II DHC by Tickford SOLD 2016: £29,700 (A World Record)
1934 Austin 7 Ruby Saloon SOLD 2016: £8,800
1924 Citroen 5CV Cloverleaf SOLD 2016: £9,900
1947 Buick Roadmaster Super Eight Series 50 SOLD 2016: £23,100
1963 Wolseley 1500 Mk III SOLD 2016: £7,920
1973 MG B GT V8 for restoration SOLD 2016: £12,210
1934 Austin 10/4 Colwyn Cabriolet SOLD 2016: £20,625
1959 Jaguar XK150SE Fixed Head Coupe SOLD 2016: £60,775
2014 Morgan 3 Wheeler SOLD 2017: £24,200
1958 Jaguar XK150SE Fixed Head Coupe SOLD 2017: £52,250
1965 Morris Mini Minor Super Deluxe SOLD 2017: £7,590
1960 Triumph TR3A SOLD 2017: £27,500
1964 Jaguar E-Type Series I 3.8 Roadster for restoration SOLD 2017: £80,300
1950 MG TD SOLD 2017: £23,650
1932 Riley 9 Ascot Drophead Coupe SOLD 2017: £15,950
1927 Austin 7 Chummy Tourer SOLD 2017: £18,150
1927 Austin 20/4 Two Seat Tourer by Mulliners SOLD 2017: £18,150
1934 Austin 10/4 Colwyn Cabriolet SOLD 2017: £16,697
1972 Jensen Interceptor III Auto SOLD 2017: £19,800
1967 Volvo P1800S SOLD 2017: £17,600
1964 Hillman Super Minx Convertible SOLD 2017: £6,820
1970 Jaguar E-Type Series II 4.2 Roadster SOLD 2017: £110,000
1958 Triumph TR3A SOLD 2017: £24,300
1967 Volvo P1800S SOLD 2017: £22,550
2001 Aston Martin DB7 Coupe V12 Vantage Auto SOLD 2018: £26,400
1928 Delage DIS Sports Four Seat Tourer SOLD 2018: £15,950
1966 Ford Anglia Super SOLD 2018: £9,240
1958 Riley 1.5 Series I SOLD 2018: £9,240
1960 Austin 7 Hamblin Cadet SOLD 2018: £10,100
1931 Riley 9 Four Seat Tourer SOLD 2018: £17,600
1990 Rover Mini Cooper SOLD 2018: £12,650
1966 Jaguar E-Type Series I 4.2 Roadster SOLD 2018: £93,500
1934 MG PA Midget SOLD 2018: £26,400
1933 Rolls-Royce 20/25 Four Light Limousine by Park Ward SOLD 2018: £37,400
1907 Darracq 10/12 hp Two Seater SOLD 2019: £26,400
1933 Morris 10/4 Fixed Head Special Coupe SOLD 2019: £10,230
1957 Austin-Healey 100/6 Modified SOLD 2019: £52,250
1969 Lotus Elan S4 Convertible SOLD 2019
1953 Bentley R-Type Standard Steel Saloon SOLD 2019: £32,000
1965 Chevrolet Corvette Sting Ray Convertible SOLD 2019: £45,100
1954 MG TF 1500 sold 2019: £28,820 (The highest price achieved at auction for this model in 2019.)
1950 MG TD Midget SOLD 2019: £21,460
1938 Rover P2 10 Two Door Coupe SOLD 2019: £16,500
1927 Renault NN Two Door Coupe with Dickey SOLD 2020: £8,800
1934 Singer 9 Le Mans 2 Seater SOLD 2020: £26,400
1937 SS Jaguar 2.5 Litre Sports Saloon SOLD 2020: £50,600
1962 Beardmore Mk 7 Taxi SOLD 2020: £7,150
1978 DAX Tojeiro Jaguar V12 Cobra Replica SOLD 2021: £20,900
1959 Jensen 541R SOLD 2021: £30,800
1973 Bristol 411 Mk IV SOLD 2021: £39,600
1965 Land Rover Series II A 88" SOLD 2021: £15,400
1921 Sunbeam 16hp Four Seat Tourer by Sunbeam of Wolverhampton SOLD 2021
1931 Sunbeam 18.2hp Two Door DHC by Young of Bromley SOLD 2021: £20,900
1933 Morris Ten Special Coupe SOLD 2021: £14,300
1957 Wolseley 15/50 Saloon SOLD 2021: £8,360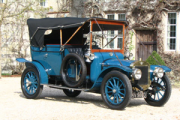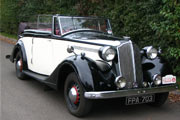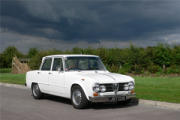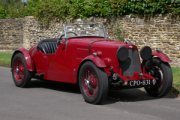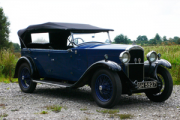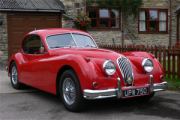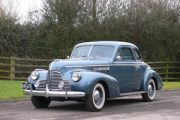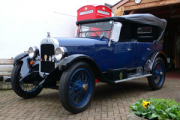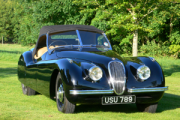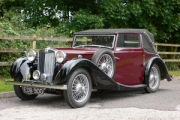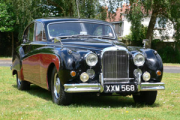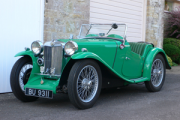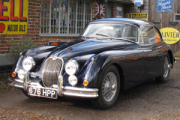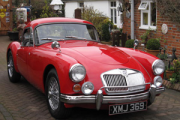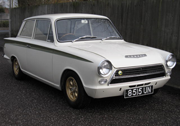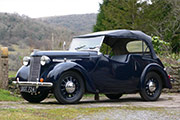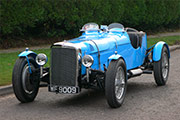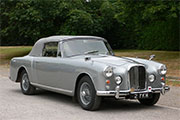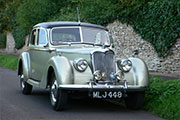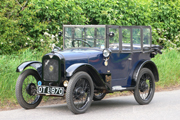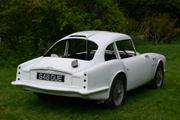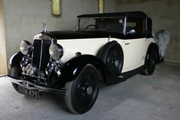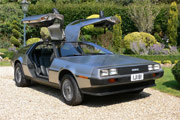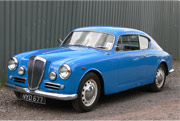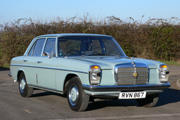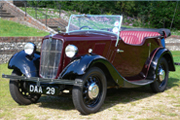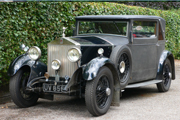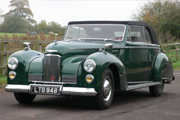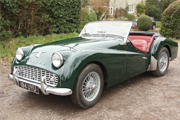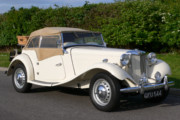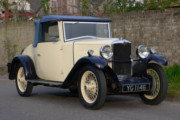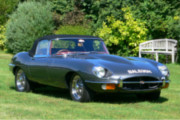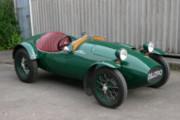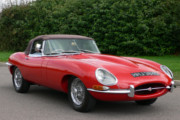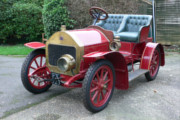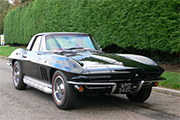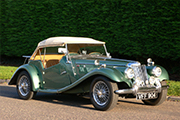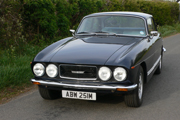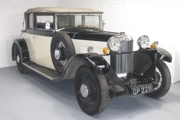 MOTORCYCLES
1950 Scott Flying Squirrel 598cc SOLD 2007: £3,520
1980 Triumph Bonneville T140E 750cc US Spec SOLD 2008: £2,145
1951 Vincent Comet Series C 500cc SOLD 2008: £7,500
1933 Brough-Superior 11-50 SOLD 2008: £30,800
1929 Scott Flying Squirrel 596cc SOLD 2008: £4,510
1960 Triumph Bonneville T120 650cc SOLD 2009: £7,590
c1915 Royal Enfield 6.8hp SOLD 2010: £9,900
1927 Scott Flying Squirrel SOLD 2010: £6,160
1978 Triumph Tiger 750 SOLD 2010: £3,135
1954 Triumph Speed Twin 5T 498cc SOLD 2010: £4,180
c1936 Triumph Model 5/5 Restoration Project SOLD 2011: £4,510
1938 AJS 38/18 500cc Restoration Project SOLD 2012: £5,610
1965 BSA A65D Lightning Rocket 650cc SOLD 2012: £5,280
1969 Honda CB750 SOLD 2012: £14,025
1974 Honda CB550 K1 SOLD 2012: £7,480
1960 Triumph Tiger T110 650cc SOLD 2012: £6,655
1973 Mobylette Moby X7 49cc Moped SOLD 2012: £523
1969 Triumph T120 Bonneville 650cc SOLD 2012: £10,333
1923 Monet & Goyon Auto-Mouche SOLD 2013: £3,190
1956 New Hudson Autocycle SOLD 2013: £2,585
1970 Triumph T120 Bonneville SOLD 2016: £9,500
1913 Douglas 2 3/4hp Two Speed SOLD 2016: £7,150
1925 AJS B1 349cc SOLD 2016: £5,500
1963 Velocette 500cc Venom Thruxton Conversion SOLD 2016: £7,040
1964 Raleigh Runabout RM6 SOLD 2016: £1,128
1949 Matchless G3L SOLD 2017: £3,850
1925 BSA Model B25 'Round Tank' 250cc SOLD 2018: £3,300
1957 BSA Road Rocket SOLD 2018: £5,500
1969 BSA A65 Lightning Rocket 658cc Cafe Racer Special SOLD 2018: £9,350
1938 Triumph Model 6S 598cc SOLD 2019: £9,020
c.1953 Raleigh Superbe Sports Tourist De Luxe with 49cc Power Pak SOLD 2020: £490
1929 Levis A2 350cc SOLD 2021: £6,160
1968 Yamaha 5OU-5 (U-5E) SOLD 2021: £880
1936 Sunbeam Model 14 250cc Semi Sports SOLD 2021: £6,160
1976 Moto Guzzi 850-T3 California SOLD 2021: £5280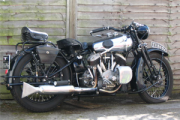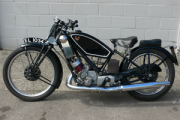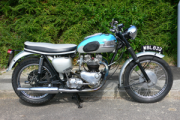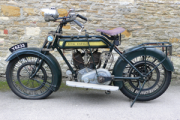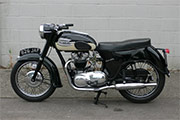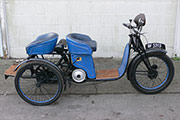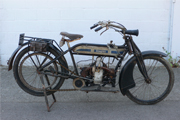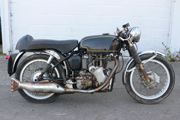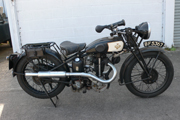 HISTORIC COMMERCIALS
1952 Massey Ferguson Tractor TE20 and Trailer SOLD 2007: £1,980
1956 Ford 100E Van (With side windows) SOLD 2007: £3,300
1957 Sidney Holes ex. Post Office Electric Light Van SOLD 2008: £1,078
1930 Morris Minor 5cwt Van SOLD 2008: £10,500
1965 Austin A35 Van SOLD 2010: £7,150 (A World Record)
1969 Bedford CA Mk2 LWB Van in RAC Livery SOLD 2011: £7,040 (A World Record)
1968 Bedford CA Dormobile Romany Motorhome SOLD 2012: £7,975 (A World Record)
1960 ERF KV Rigid Dropside Lorry SOLD 2012: £12,925
1936 Morris Eight 5cwt Van SOLD 2012: £8,470
1957 Trojan Model 68 (Brooke Bond) SOLD 2012: £6,930
1961 Austin Gipsy Fire Engine SOLD 2016: £7,700
1947 Ferguson TE Continental SOLD 2016: £2,200
1965 Bedford TK 200 Dropside Lorry SOLD 2016: £3,135
1928 Renault NN1 Torpedo Commerciale SOLD 2016: £7,810
1972 Austin Minor Van SOLD 2016: £10,450
1955 Ford Thames 300E Van SOLD 2018: £11,550
1930 Morris Minor 5cwt Van SOLD 2021: £12,100
1980 Austin Morris Mini 95 Pick Up SOLD 2021: £21,450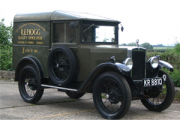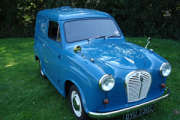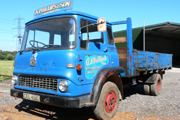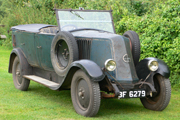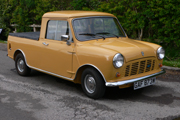 AIRCRAFT
1954 De Havilland Vampire T11 WZ450 Restoration Project / Gate Guardian SOLD 2006: £2,750
c1946 Auster J4 (Minus Wings...) SOLD 2006: £1,760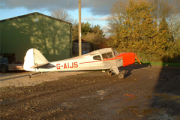 CLIENT SATISFACTION
Aston Martin:
"Many thanks for everything you did to help my family. We feel you went the extra mile and are very grateful". JD, Dorset.
Fiat Topolino:
"Many thanks for everything. Your staff are very helpful and courteous". DC, Wiltshire.
Hillman, Automobilia and Memorabilia:
"Thank you so much for all your help with the classic car collection". CC, Dorset.
Aston Martin:
"We are delighted with the car and can't wait to drive it!". KW, Warwickshire.
Vauxhall GY Wingham Cabriolet:
"A fantastic result!". JA, Wiltshire.
MG B GT:
"I think you have done an excellent job with your presentation of the vehicle". RP, Dorset.
Bristol Viotti:
"Your generous assistance is much appreciated". ASP, Scotland.
Armstrong Siddeley:
"We are very pleased with this car and the service you provided". RJ, Devon.
Automobilia:
"Impressive set up and organisation". JK, Virginia, USA.
MG B GT:
"Thank you for your help and guidance; I am very satisfied with your service". AW, Devon.
Fiat Samantha and Strathcarron:
"Thank you for selling both cars - you got me a good price on both and it was a pleasure doing business". RC, London.
De Soto:
"Thank you to yourself and your team for the professional way in which you marketed my car". IO, Dorset.
Bentley Brooklands:
"What a fantastic set up - thanks for all your help and advice - please thank your courteous team". MH, Dorset.
Classic Car and Motorcycle Collection:
"We are very grateful for the effort you put into organising the dispersal of the collection and for the excellent results achieved". VK, Bristol.
Automobilia:
"Thank you for auctioning my long leather motoring coat.... My good wishes for the success of your auctions". CW, Dorset.
MG J2:
"We were very impressed with the presentation of our motor car and with the professional organisation. Thank you for the excellent result". JB, Somerset.
Riley 9 Monaco Saloon:
"Everyone was so friendly and helpful which I found particularly reassuring as I had never bought a car at Auction before. Particular thanks to all the assistants who started it up and generally were really great guys! A pleasure to meet them all." PB, Northamptonshire.
Sunbeam-Talbot:
"Many thanks for the good news. From my side it has been a painless exercise and I would certainly recommend DVCA." JWH, Sussex.
"I much enjoyed the sale. They seem to get better and better. Nice cars, very happy crowd of people and blessed with decent weather – what more could you ask?" DE, Dorset.
Land Rover Series One:
"Many thanks for selling both of my Series One Land Rovers; a very good service and excellent prices achieved". RP, Berkshire.
Mercedes 190SL:
"Well done - you did a very good job, achieved a good price and we are very pleased". PP, Dorset.
MG Midget:
"Brian, you are absolutley brilliant! I had no idea that my car would make that sort of money. I am glad that I used DVCA". PC, Dorset.
Bentley Mk VI:
"I am most grateful for your help in disposing of my car and I hope that we can do business at a future auction". RB, Southampton.
Bedford Dormobile Motorhome:
"Thank you very much for your advice. I am very pleased with the price and am glad that I chose your auction". ML, Wiltshire.
Trojan Model 68:
"Thanks for everything, it was nice doing business with you, see you at the next auction". KJS, Holland.
Austin-Healey 100/4 BN1 and Morris Minor:
"Kind regards and thanks again for your advice and assistance with both cars - and for the amazing results". EB, Berkshire
Austin Sevens and Honda Motorcycle:
"You did a cracking job, selling both Austin Sevens and the Honda for the prices I wanted. Many thanks". GH, Dorset
Rover P4:
"Thank you for all your help; it was a pleasure dealing with you. Bless you!". MQ, Somerset
Ariel Arrow:
"Thank you to you and your staff for the patience and kindness shown to me throughout this event". JB, Devon
Classic Bicycles:
"The sale.... will help our charity tremendously. To be able to publicise our charity by attending the auction, plus the additional advertising you very kindly printed in the brochure, was truly amazing". GP, Dorset
Ex-Works Reliant Sabre 6 GT Rally Car:
"What a great result and many thanks for the tremendous effort that you and your team put in. Fabulous!". GH, Dorset
Classic Car Collection:
"To take such superb pictures of my three cars when you were struggling in the rain was a fantastic job done. Your marketing and vehicle descriptions could not be better - many thanks for a fantastic job". PK, Hampshire
 Daimler 'A Spec' SP250 Dart:
"Thanks to you and your staff for handling the sale of my SP, I shall certainly be recommending you to my contacts in the classic car world". KM, Cornwall
 Daimler V8 250 Saloon:
"A very nice, faultless drive home to Rochdale; many thanks for everything". Dr RW, Rochdale
 Land Rover Series III 88" Safari:
"Great - nice to deal with and good prices too". PD, Devon  
Ferguson TE Continental: 
"I am delighted with my little Fergie - it is exactly as you described. Thank you for everything, and for organising the transport". CN, Buckinghamshire 
Ford Pilot: 
"Very pleased with the Pilot - drove all the way home, never missed a beat.. Thanks for everything". SB, Suffolk
Jaguar XK150SE: 
"I thank you for the the trouble you have gone to for me, and for the excellent catalogue description - marvellous". ES, Kent 
Jensen Interceptor III: 
"A great result, thank you for your advice and professionalism". Dr MR, Somerset
Collection of Pre-War Cars: 
"Thank you for handling the sale of my late husband's cars; it has been greatly appreciated". PW, Dorset
Triumph TR3A: 
"An amazing result, well done, I can't believe it!". RC, Somerset
Fiat 501 Tourer: 
"Thanks so much for your calmness in the face of the re-registration HELL! For keeping your head 'when all about you were losing theirs'". SM, London
Austin 7 Hamblin Cadet: 
"Thank you for the perfect service, your help and your patience'". JF, Austria
Rolls-Royce Silver Dawn: 
"I appreciated your help and guidance and above all, your patience". RR, Plymouth
BSA Road Rocket and BSA A65 Lightning Rocket Cafe Racer: 
"Many thanks for your assistance in selling both motorcycles with good results". CL, Ringwood
Jaguar XJ12 Sovereign HE: 
"I am most appreciative of the trouble you took over my lovely motor car". AD, Dorset
Rolls-Royce 20/25: 
"Many thanks for all your help. The Rolls drove faultlessly for the sixty mile return journey". GH, Isle of Wight
Austin Collection: 
"Thank you so much for your considerate handling of this matter; it is very much appreciated". KG, Hertfordshire
"It's always a pleasure to visit your auctions; the atmosphere is great, the vehicles are well presented, the staff are helpful and the catalogue is superb. A no-nonsense, traditional auction." TM, Kent 
Austin-Healey: 
"Thank you for your efforts in marketing the car and going the extra mile to achieve a deal on the day." AB, Dorset
Ford Model Y: 
"Fantastic result, an excellent description, I am really chuffed, well done, thank you." RS, Devon
Mercedes-Benz SL280: 
"I really appreciate what you have done for me, many, many thanks." MC, Dorset
Volkswagen Type 2 Split Screen Camper: 
"The Camper arrived yesterday and it's beautiful - thank you so much for your help, we are delighted with it." HD, Dublin
 Daimler Double Six Series 3: 
"I will keep an eye on your website for ongoing sales; it has been a pleasure dealing with you. Good luck with the leg." GJ, Buckinghamshire
 Austin A40 Farina Mk I De-Luxe Saloon: 
"It was my husband's wish to have the car auctioned, thank you very much for all your help." MS, Somerset
 Morris 8 Series I Two Seat Tourer: 
"I am very pleased with the car and your service." DS, Wales
 Daimler Sovereign Coupe: 
"Thank you very much for organising the sale, transfer paperwork and mechanic check, everything was smooth and hassle free." ROS, Northumberland
Morris Ten Special Coupe: 
"Many thanks for your very good marketing." RP, Dorset
Riley 9 Sports Tourer: 
"Many thanks for your help, good advice and service." WMF, Germany
1928 Ford Model A Sports Coupe: 
"A really good result, thanks for everyting, I am very pleased" RT, Somerset