Welcome to Dorset Vintage & Classic Auctions
Welcome to Dorset Vintage & Classic Auctions, thank you for visiting our Website. We are the leading Specialist Auction House in the West Country for Vintage & Classic Cars, Motorcycles, Historic Commercials, Automobilia, Memorabilia and Transport Related Items.
Dorset Vintage & Classic Auctions was launched in 2006 by Brian R. Chant MIMI.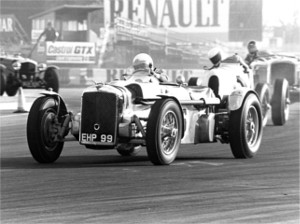 Brian started in business in 1969, after successfully completing an apprenticeship as a panel beater with S.E Hamblin Limited of Sherborne, Dorset, who were traditional coachbuilders and sheet metal fabricators.
Alvis cars have always featured high in Brian's interest; for seven years he was competition secretary for the Alvis Owner Club, and with his experience, he is often required to be a Concours judge.
Brian started racing vintage and classic cars in 1971, achieving most success with the 4.3 litre Alvis 'Brutus' in the UK and the Isle of Man.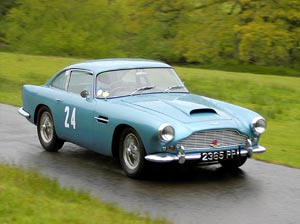 Brian is an enthusiastic member of the Bentley Drivers Club, Vintage Sports-Car Club, Classic & Historic Motor Club and the Morris Minor Owners Club. His pride and joy is a 1954 Bentley R-Type Sports Saloon, his daily driver is one of the last iconic Land Rover Defender XS 110 Station Wagons.
Brian has been involved with the Sherborne Historic Vehicle Rally since the 1980s, currently as organiser of the concours judging and as a previous committee member of the Rotary Club charity event. In February 2018, Brian accepted the post of chairman of the committee.
In April 2021 Brian celebrated 50 years continuous membership of the Vintage Sports Car-Club.
Our in-house services include, Valuations for Marketing & Legal purposes, Storage, and Transportation, Quality photographs are included in the competitive entry fee. DVCA offers a dedicated professional service, dealing exclusively with historic vehicles and memorabilia. 
Reg.in England No:5576177 Reg.Office:Station Road,Stalbridge,Dorset,DT10 2RH
Dorset Vintage & Classic Auctions proudly support Dorset & Somerset Air Ambulance.
www.dorsetandsomersetairambulance.co.uk
We are trade supporters of the FBHVC